Thanks for printing! Don't forget to come back to Zerorez Bay Area for fresh content!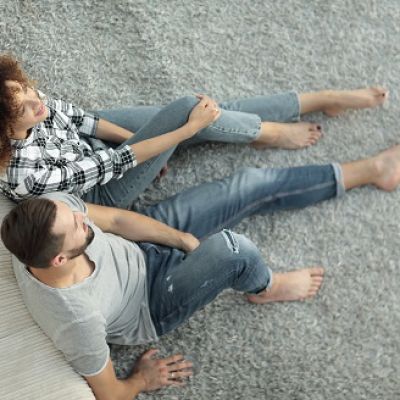 We're Open!

Zerorez is classified as an essential business since we help fight against the spread of germs and viruses through our unique cleaning. We can sanitize and apply disinfectant to living surfaces as well.

As residents of the Bay Area area, we are all experiencing unprecedented times. At Zerorez, we too are impacted, and can help with this challenge. Learn what the CDC recommends for cleaning your home and carpet.
Learn More
Feel the Difference™.
Our environmentally friendly and patented Powered Water® thoroughly cleans, eliminates bacteria and mold, and keeps your carpet fibers amazingly soft. You have to feel The Zerorez Difference™ to believe it.
The only choice for a true clean that lasts longer.
Powered Water® & Patented Technology
Satisfaction Guaranteed We will clean a room for free and you decide.
We want to make sure your experience is as easy as possible. We will clean and test a small area of carpet for free and if you don't believe how well the process works, then you decide whether to continue with the rest of the service or not. No hassles and no worries.
No Soap Lingering to Attract Dirt.
Our Powered Water® technology allows us to clean and refresh your surfaces without the use of detergents or harsh chemicals, which means your carpet stays cleaner longer, unlike other carpet cleaning companies in Bay Area.
Your Surfaces Dry Twice as Fast with our patented truck mounted equipment.
Powered Water® is applied to your carpet through our patented spray system that loosens embedded dirt to the base of the fibers using six high-efficiency jets. Our extraction wand outperforms the top selling wands on the market by removing embedded soils, and detergents left behind by other cleaners, and other debris while allowing for a faster drying surface.
Platinum Certified by the Carpet and Rug Institute
Not only is this the highest approval rating possible from the Carpet and Rug Institute, ZEROREZ® is rated the #1 cleaning system in the nation by an independent testing laboratory. When we clean, there is nothing left behind.
No harsh chemicals means Pure Safety for your family and pets.
Since Powered Water® doesn't use any harsh chemical additives, your surfaces are perfectly safe for your family and pets, no matter how small.
What exactly is Powered Water®?
Play Video
Zerorez® cost effective cleaning services are based on unique Powered Water® technology - enhanced water that is electrolyzed and oxidized to create a powerful cleaning solution without harmful toxins or chemicals. Powered Water® is applied to carpet fibers via high-pressure spray, both loosening embedded dirt and cleaning the carpet by eliminating a wide range of germs.
Stay Connected
Stay Connected with us to receive up-to-date information on special offers, promotions and tips to maintain a healthy, happy and clean home!
We respect the privacy of our users. Please review our
privacy policy
What The Bay Area is saying about Zerorez
Recommended as the Best
Special care was taken to remove pet stains. Service people are polite and interested in doing a thorough job to the customer's satisfaction. I am overall very happy with their service and highly recommend them as the best of these services and also light on the pocketbook.
Anonymous
Extremely Impressed
I was extremely impressed with Zerorez and the service I received. From the start to finish everyone was professional and very helpful. I especially want to acknowledge the technician, Alex who cleaned our carpets. He was on time and very clear on what was going to be done and completed the job in a very timely manner. I would recommend Zerorez as the carpet cleaning company for anyone's home or business.
Anonymous
Affordable and Knowledgable
Affordable and knowledgable. They took care that my cat didn't run out the door. The cleaner isn't smelly or perfumed.
Anonymous
We Are The Carpet Cleaning Experts in The Bay Area
We know there is not a better company than Zerorez to clean your carpets. We have been creating happy customers for years, a quick look at our reviews will prove that. We are the top rated carpet cleaner locally on Google, with over 230 reviews and a 4.9-star rating our customers are our proof that our cleaning method works better than others. Why do we have so many happy customers? It comes down to two things: Our commitment to excellent customer service and our incredibly unique zero residue cleaning process.
Our commitment to excellent customer service starts as soon as you interact with us. Whether you are scheduling on our website or booking over the phone, we ensure a smooth experience. If you are booking over the phone, we listen to your needs and relay that information to our technicians to make sure the job gets done right. When our technicians get to your home, they are already prepared to exceed your expectations. They will make sure your previous needs are met and will be ready to help you with any other work you have for them; we guarantee the job will get done right! But this excellent customer service is coupled with our award-winning zero residue cleaning process.
The zero residue process starts with our powerful lifter that grabs chunks of debris that are stuck within the fibers of your carpet. Our lifter goes deep into places that your vacuum does not have the power to reach into. We then use our incredible no residue Powered Water®. Powered Water® is a green carpet cleaning solution made from ionizing water through our unique machines. We then run our Powered Water® through our patented wands that use much less water than our competitors, so your carpets are dryer faster, even further your carpets will have no sticky dirt attracting residue left behind thanks to our no residue Powered Water®. You can now enjoy long-lasting chemical free carpets that are safe for your family and pets.
We know our carpet cleaning process is the best in the Bay Area. So give Zerorez a try, and prepare for a better clean!